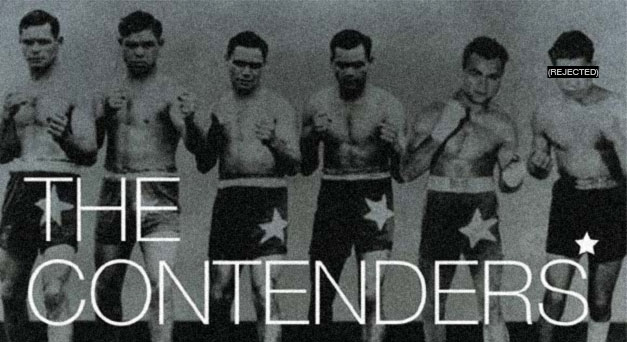 Torden — 1 prem spot, 5 contenders?
Update: Added news about Equilibrium reform, above Rejects. Also added Clippen comment.
The pre season mating period has officially kicked off, as vibrant as ever. Last season, Crack Clan had a pretty clear edge on getting the free promotion. This time around, it's more difficult to predict – and not from the lack of hopefuls. Quarantine, Decerto, Exotic, Karnage and Taimou's new crew are now on a path to a brawl to figure out who's best of the rest. Here's the insight.
Karnage
Barely 80 days of age, Karnage are already reforming their roster.

Nace, 

War and 

Raymon are out. According to team captain, Anty, the aim is not to upgrade players, but to try and get something similar to a reform of ye olde Mousetek roster that once gained some upset pcw results then folded. Along for the ride, Thy…Who seems to have developed some new form of TF2 cleptomania with his friend Klar, aiming to join and fold every single "prem" project in town. One has to admire the effort.
Anty indulges:
Torden: you gunning for prem next season?

Anty: we'll see, depends how we do in excello open finals + hopefully invite cup, but wouldn't be disapointed with div1
Anty: we applied for prem
Anty: but
(who the hell ends a sentence with a "but"!?)
---
Lineup: 

Anty (medic), 

Raliator (soldier), 

Leojan (soldier), 

Thy (demo), 

Crouton (scout), 

Quad (scout)
---
Tryharders
Landing surprisingly good results in season 10, Exotic near imploded at the end of the season, kicking team captain Taimou due to personal differences. The troublemaker is showing no sign of burning out, as he's spliced together a team consisting new team with his former Redcode buddies and enemies. It seems the break up with Longas is water under the bridge by now, including a new scout and US troublemaker, Harbleu.
The team fought a close defeat against Karnage (above) in the Excello open cup the other night, albeit against an overpowered Cookye manning the rockets against them.
---
Lineup:

Taimou, 

Koeitje, 

Mineral, 

Longas, 

Noone, 

Harbleu
---
But that's not all! Taimou explains:
Torden: you gunning for prem next season?

[3:00pm] Taimou-: yes
[3:00pm] Taimou-: with extremer interested about playing
[3:00pm] Taimou-: and longas interested playing scout
[3:00pm] Taimou-: if extremer joins
[3:00pm] Taimou-: well like, if we organize and tryhard even a bit we can destroy all the remaining div1 teams and karnage
[3:00pm] Taimou-: so why wouldnt we get the spot
---
Exotic
Suffering the loss of 1 player and a captain, Exotic are left in a ditch of suspense. However, recent movements might show they're trying to rebuild…and if anybody is gonna bring stability to the new foundation, it's going to be Klar, friend of Thy. He's joined by fellow countryman, Penta, otherwise known as Smzi. 
Team Manager,

CommanderX reveals the details:
[3:07pm] CommanderX: koeitje was removed for not being active enough
[3:07pm] CommanderX: that battlefield3 whore

Torden: any hopes of fighting for that last prem spot?

[3:08pm] CommanderX: When we spoke about it last night we said we weren't going to take it
[3:08pm] CommanderX: dunno if they realised how realistic a possibility it is though, so don't take that as a final decision
[3:09pm] CommanderX: we would of entered the excello open to show our credentials
[3:09pm] CommanderX: but because my sleeping pattern was so messed up, they didn't realise their invite had been retracted
---
Lineup: 

Sparkle, 

Klar, 

Natural, 

Spary, 

Gubbins, 

Smzi / Penta 
---
Decerto
A season 10 in disaster, but not plans of backing out. New recruit for the upcoming season is Skeej. He likes talking, so I'll let him explain the rest:
skeej: i guess in 1 sentence it'd be: me trying to replace the awesomeness that was _Ben, and trying to bring back the Refuse glorydays, forgetting about decerto's failure in season 10
skeej: And me being happy to have found a team where everyone can think for themselves individually (not needing to be policed around like my old team) yet can still operate as one

Torden: you gunning for prem next season?

skeej: it was actually not on our minds up until recently… after i joined, and we all got used to eachothers style of calls, we started to form a quite decent cohesion, and results started to get better and better
skeej: the excello cup up to the final was an extraordinary breeze
skeej: so i think it was poop who first mentioned that there was an open spot in prem and that it wouldnt be so far fatched as to think we could take it
skeej: i personally would love the challenge of having to play the big boys in prem, (and the matches against the lower prem teams or aspiring prem teams like yyt, qn, exotic, karnage have always been very good and balanced games) but it depends on how keen the rest feels i guess
---
Lineup:

 Skeej, 

Daleth, 

Oronoc,

Poop, 

R7an, 

Norrlänningen
---
Quarantine
This season sees the grand return of Quarantine, who's stuck together through thick and thin, including a (now reverted) player ban. Their regular soldier, Arc, is due to deploy into Finnish army duty this season and Ipz will take his place (I assume). At the time of writing, I haven't managed to get a comment on their roster or plans for season 11.
Update: It seems Clippen left the team's ETF2L roster last night. What's up? Clippen speaks in comments:
I've had zero motivation to play this game for the last month or so. I tried to keep on playing with qn but I just didn't think the game was as fun as I used to think. This made me play bad for some time since I cba playing seriously. This made qn want a new scout which I was absolutely fine with.

Hope they find someone worthy to play with them and gl in the future to them!
---
Lineup (by guess):

Kritzonite,

 Knutsson,

 Ipz, 

Fuo, 

Clippen, 

Beavern
---
Other news
---
Equilibrium
Returning for a reform once again, Equilibrium just refuses to die. Could the pre season have provided the team with the calm needed to get their feet back on the ground? Volum fills in:
VoLuM-: ye, me and some portuguese guys, we have make a reform of eQ.

Torden: weren't you making reforms of eQ all of season10? ;)

[11:15pm] VoLuM-: lol, this season was the worst season ever, t0dA was u know is a fucking rager, so after 3 games of the season, the team have fold and we only have played the other games because it was the 1st portuguese team at premier and already two teams had fold, so we decided just play the officials together.

Torden: so you're gearing up to fight for that last prem spot then?

[11:21pm] VoLuM-: we think we can't play premier for now, we have just played together today although it was ok, but we talked after the game about that and we decided to play the season11 at div1, because we are a recent team with 1 unknown guy (but really good scout) and we want to improve our teamplay.
---
Lineup:

Volum, 

Coinz, 

Kalho, 

Reaper, 

Killer4fun, 

Marcu
---
Rejects
I always find it interesting to pick Loco's brain. Actually, I don't pick it, he does that for me, alongside the usual lesson of how he's taking players from the hidden parts of TF2 and making them famous – all presented with the funniest spelling mistakes. But I wouldn't have it any other way…besides, who could blame him – he's been one of the first to put players such as Mike, Longas, Line and Noone onto the map. In fact, I once scouted 1 players from one of his projects before, Jukebokks.
For season 11, Loco is returning with a new Rejects. In his own words:
18:17 – Rejects » loco: well ive decided after season building up my last squad before the start of S10 i had a strong team over 3months i took  that team into div1 with some really great  pcw results, and with some prety average players it has to be said.
18:21 – Rejects » loco: so there is a lot of negativity in the TF2 scene and i just disliked it and i felt it was time to come back Inject some life into the game and get my own team out there again but i want low div5 players playing in div1 that now is my goal, i want these kids to play vs there idols to get an idea on how competitive tf2 is played at a higher level,
18:21 – Rejects » loco: nobody is taking these kids on giving them some good ingame experience vs div1 -div2 teams as the attitude is clear " dont want to play vs your  noob mix, or we dont know your players so we dont want to practice.

18:24 – Rejects » loco: I will aim to take my team to div1  before season 11 begins if its achievable i do not know but ill  be putting in a lot of hours and pushing my team to play every night until we are all a tight unit playing good solid  organised matches, and i am not arrogant but i will do that and i will do it  effectively,

18:27 – Rejects » loco: so this current roster has a soldier Lime who has never played competitive tf2 from DM servers i have Traxx also ex div5  a DM soldier, along with some expereince of the  ForZaEagle  one of the best demo's ive played with from turkey he is really a great player and under rated in my opinion, i have defur out of retirement from the old ETA team from sweden, my old soldier from s10 rejects Stenolov returns also a solid player not well known in the community, and then sraam, Dr.Fix, all very capable and all  will make a statement to the higher div clans once we start rolling out the  games.

(The day after, Loco came to me with a correction to the roster):

12:23 – Rejects » loco: yo mate im removing fix from my team due to his cheat accusations a day ago so atm my scotus are sraam+ defur thats it for the moment
12:23 – Rejects » loco: i cant be dealing with someone under a cheat claim so he  has been removed
---
Lineup:

Loco,

Traxx, 

Stenolov,

Lime

ForzaEagle,

Defur,

Sraam
---
Broder
The Cookye was a lie. Amongst broders, everybody is given a chance until they don't want to anymore. The new princess to grace the double jump dance is

Zebbosai, who's letting

Leon take care of the rockets.
That should pretty much cover it? Lemme know about any incorrections or things lacking, and apologies for the jokes made on the expense of 2 germans.