Tonight we see our first showing of ABC Tuesday with an ETF2L Division 1 match-up between


International Secret Intelligence Service vs

Oh My God It is.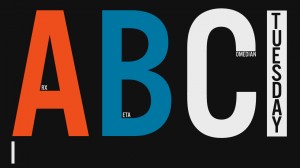 For those who are not to familiar with tonight's teams, this is familiar ground for ISIS.  With a mid-table finish in Division 1 last season, ISIS are looking to take that one step further and start to push for Premiership contention.  This has been re-affirmed by already beating current division leaders

aVenue eSports but dropping points against

All My Ex's Live in Texas.
For OMG It's, this is a first appearance in Division 1.  Having been part of ETF2L since season 3, they have been making steady progress up the divisions, whilst trying to maintain a relatively stable line-up.  Having drawn their first game against

21 Warm Up Rounds, they will be looking to grab a hold of the division by winning both of tonight's maps

Oh My God It Is


International Secret Intelligence Servic

wwww, sammie, Recluse, Quik, Galant, Diamax
(6 comments)
---
TIME
Tuesday May 22nd
21:15 cest
15:15 edt (na)
05:15 est (aus)
SOURCETV
Who will win this match?
International Secret Intelligence Servic (63%, 55 Votes)

Oh My God It Is (37%, 32 Votes)

Total Voters: 87

Loading ...
---
---
With both teams separated by 2 places in the Division 1 table, though ISIS have currently played 2 more maps then tonight's counterparts.  Both teams currently chasing the current Division 1 leaders, a win across both maps for either team will see them leapfrog above aVenue.
So tonight, please join

Arx,

Beta &

Comedian @ 21:15 CET for the first edition of ABC Tuesday!