Comedian — Well boys and girls, ladies and gentlemen, dudes and dudettes, today, May 26th 2012, it is VanillaTV's 1 year anniversary!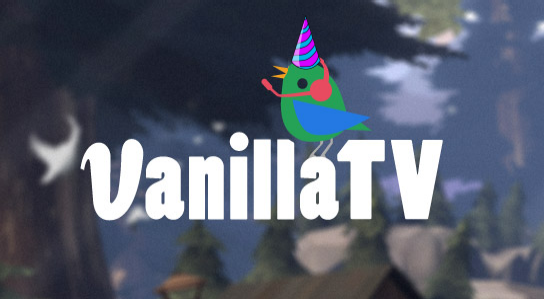 To celebrate, I have asked everyone at VanillaTV and a few good friends from the TF2 world if they could write a short paragraph about their thoughts on VanillaTV, their future visions, their memories, their look backs, or whatever they feel writing about. As VanillaTV is a community effort based project, I feel we should give everyone a say about the past year, and I hope you guys will enjoy it.
Lazar "Comedian" Jovic says…

As for myself, even as I am typing this, I'm not quite sure how time has managed to go by so damn quick. I can still remember the day when Torden and Byte approached me with the idea of VanillaTV. At that time it was very hard for me to give up my project, my thing, TF2TV, to work with Torden and Byte in VanillaTV. It would have been so easy to just do my own thing, be my own boss, do whatever i wanted. We could have been a good competitor to VanillaTV, but I think i made the right call when i said i would join VanillaTV and bring most of my crew with me. I am damn sure that i made the right call, because I feel that by pooling our talents and strengths, we have created a product that is more than the sum of its parts, and working with the people in VanillaTV has proved that to me.

 Saying that, I don't think that VanillaTV is perfect, and it has never been, we try to get our things together and improve as much as we can, and sometimes we fail to do so, but we always aspire to do better, to do things grander and to get things sorted out smoother. Thinking back about the things that have happened for myself, Comedian, in VanillaTV, I think two moments stand out head above shoulder.

The LAN events of i43 and i45. There are no words that can describe the feeling of being on the grand stage of i43 and i45, the rush of adrenaline, the clearing of the mind, the heightened sense of focus and awareness, it is absolutely amazing. I might not be a high level player, and I probably will never be, but I am pretty sure most people on a grand stage will have felt what i have felt, and there is no better feeling in the world.

I'm lying, there is one better feeling, one moment of euphoria that has been pumping through my body for the past week. And feeling is the rush of emotions and adrenaline that are caused by bringing back the memories of what we, VanillaTV, have done and accomplished, as a team. Even just typing this, my hands are shaking, my vision is getting blurry and I want to jump out of my chair and start exploding out of pure adrenaline as all the moments I have been part of in VanillaTV are starting to relive in my brain, and I feel the purest form of happiness I have ever felt. – Comedian © 2012

 It wasn't all good, there have been fights, there have been arguments, hours upon hours of hard, unrewarding work, personal life issues, and many more bad things, but you know what, all those bad thoughts just melt away and thinking back of all the great words people have said towards me, towards VanillaTV, and I have to say, I would do it all again, and will not stop doing it, I will continue to do coverage, the most rewarding thing I have done in my life for as long as my passion can carry me.
Comedian, Pledge & Byte @ i45 Streaming & Casting their hearts away!
Jeff "eXtine" Extine from eXtv says…

VanillaTV has been doing a fantastic job handling coverage of TF2 in Europe. They've been showing the other TF2 communities around the globe how it should be done via their slick website, consistent artistic look, and amazing content. Their coverage of European LANs has been fantastic and they've been a huge boost to the scene. I wish I had more time to pretend I am European.

"Trell" says…

So, VanillaTV is a year old? Time certainly does fly. I was originally in the late stages of TF2TV as a content writer, and when they were effectively merged into VanillaTV, I just went along with the tide at the time. Since being in VTV though, I've had the chance to progress through the ranks to my current position in the food chain, and along the way have met some truly awesome people, and had absolutely tons of fun. Whilst not everyone has always had positive things to say about what we've tried to accomplish as an organization, the majority of people have offered positive criticism and offered to help in whatever way they can, so I'd like to thank YOU, the TF2 community for tuning in and critiquing everything we do. Here's to the next year of TF2 and VanillaTV!

"SeriousCat" says…

Happy birthday VanillaTV! You're looking great for your age :) I'm the main developer behind our notorious spambot called 'VanillaTV', our aggregate RSS- and Twitter-feeds, the relays and lots of other technical tidbits. However, these things only exist because of past and present developers, casters, friends and most importantly YOU, our viewers, sharing thoughts, suggestions, comments and expertise. What does the future hold? We're looking at offering a matchserver to teams, complete with an online reservation system. We're also diligently working with others to bring you integral coverage of more than just the European matches.

Patrick "Pledge" Fuchs says…

With VanillaTV's birthday, people tend to look backwards. All I really want to do right now is look to the future: with the end the ETF2L season and then Insomnia 46 quickly approaching, we have a lot of hard work to do over the next couple of months. Thanks for all the support in the past for our TF2 coverage platform – I hope you guys all keep supporting us for the next (very important) few months. Love you all! <3

Han "LoLa" Cillers (South African TF2 Community) says…

 The TF2 community in South Africa is very small and secluded.  When compared to the gaming communities other countries has 'Dark Africa' is not far off in describing our community. The times that we had the incredible opportunity to share our games on VanillaTV has therefore been very special to us. Each event that was covered by Comedian and host has been the highlight of that season for every TF2 gamer in SA. Being streamed on VanillaTV with Comedian shoutcasting is like having a rock star pitch up for your house party ;). From the South African Fortress, we give VanillaTV much gratitude and admiration for your labour of love. Respect.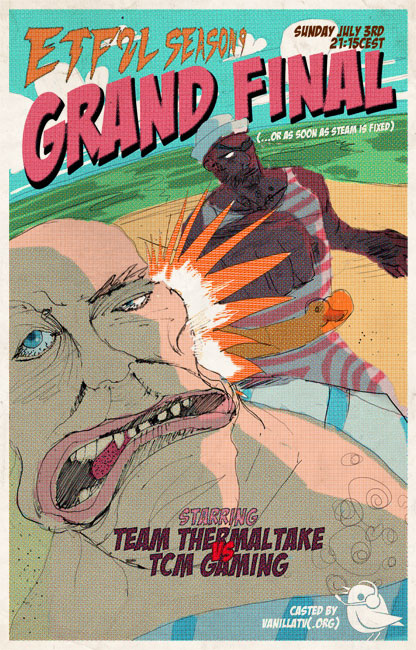 One of the best and most intense finals to date in ETF2L history, covered by VanillaTV
Phill "Leftism" Roberts says…

Working for VanillaTV and VanillaTF2 since I began my involvement has been an absolute pleasure. The enthusiasm and willingness from the staff here make life as a cast organizer much easier. There have, of course, been some controversies since its inception although these have been few and far between. Despite a number of people leaving us for a variety of reasons, ShoX; Shrike & Martn to name a few, VTV's roster is still growing with capable and talented people with new avenues being explored all the time.

To give an example, when I first started here, VanillaTV had a YouTube channel that chucked out a video once every month, now we're uploading a video – be it a VOD, Insight or Frag Movie of the Month video – at least once a week. Progress is certainly there for all to see. With a huge LAN on the horizon in the form of i46, demand for coverage will increase. With the guys we have and initiatives like VanillaTV Open Mic, we should be more than prepared for the future. I should probably end here by just saying the last year has been a blast and hopefully the next one will be too. And here ends my cheesy quote Comedian forced me to do.

  Siegfried "Xerxes" Sheldrake (UKCS Vice president)

VanillaTV. It's a name now that is synonymous with undiluted, balls to the wall TF2 coverage. At just 1 year old VanillaTV has provided coverage and updates for an incredibly demanding community and hasn't failed to deliver once. Going against their own mantra of "quality over quantity", they've managed to provide both with extensive coverage of nearly every high profile match – a task that has also included covering Insomnia LANs from start to finish.

Perhaps it's not that VanillaTV is special; perhaps it's just that the people who are in it are and keep pushing the boundaries and unrelentlessly strive to keep providing the best for the TF2 community. I don't know…but the future of VanillaTV is exciting to say the least. One year old, and may there be many more. 

Ben "Chaplain" Luff says…

I think VanillaTV as an effort to centralize and enrich casting content has been as much as a success as possible given the boundaries adherent in the format, and a real highlight for me was seeing how far VTV had come from their coverage at i45. I look forward to the future of VanillaTV, and I hope it will continue to accomplish what it set out to do until the sun sets on it.


Adam "Skyride" Findlay says…

To me personally, VanillaTV is the greatest expression of what our scene is about. Despite our small size and many flaws, there are few communities who are as passionate or motivated to help and to promote what they love. Once upon a time, games were simply not casted. Then about 18 months ago, TF2TV was created to fill that void. Founded by D2M, Comedian and ThePledge, it aimed to create as much TF2 content as possible and to really put our game out there in the world of Esports.

VanillaTV was founded as the joining of both TF2TV – bringing their wide range of expertise and experience in casting – and VanillaTF2 – bringing their incredibly popular news platform and array of writers, along with Torden's incredible eye for visual design. From Day 1, the plan has been to provide the best coverage possible and 365 days, 217 youtube VODs, and 2 major LAN events later I'd say we're well on our way to achieving that goal. With any luck we should do just as well this year too.

Tim "wm" Bagheri (ozfortress and Gamers United) says…

VanillaTV delivers the best top tier TF2 competitive games from across the world. Their reach has no limits and neither do their skillsets! They do a bang-up job of covering the Asia/Pacific region and have always had a strong presence here, something that we can really be thankful for. After 1 year it's great to see the brand pushing new barriers and I hope to see more waves to come over the next 12-18 months.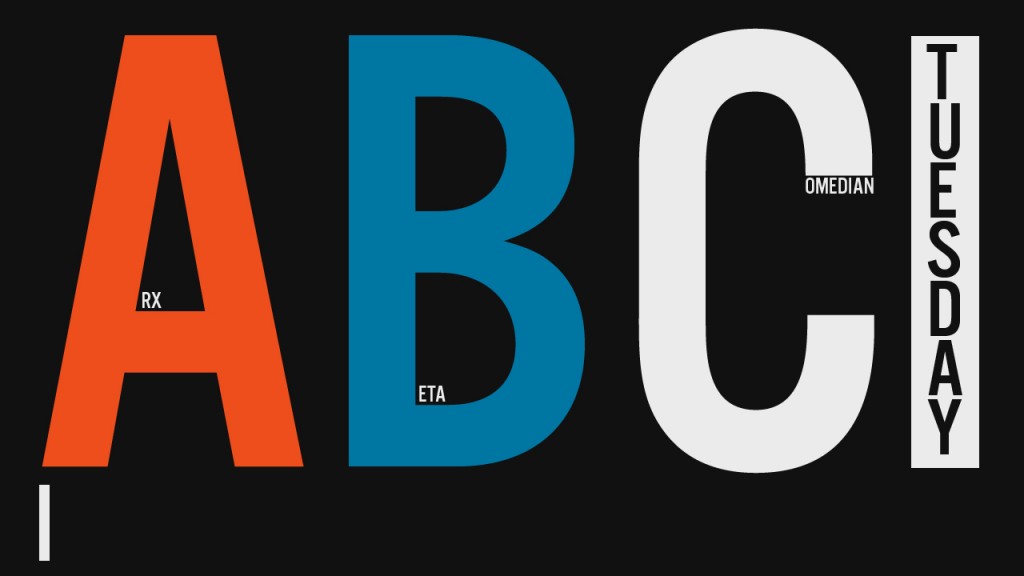 Keith "Acidrenix" Nichols says…

VanillaTV has taken the European TF2 competitive scene to the next level. People working behind the scenes almost 24 hours a day, simply because they enjoy the result of a project coming together. Myself and Beta joined the VTV team for the same reasons, and having others around you who enjoy doing the same as you do can give you a lot of motivation to try to produce the best outcome possible. After a successful year of VTV, let's hope it continues… I'm sure the coming year will be even better than this one!

Michael "Beta" Merola says…

Hasn't the past year flown by! I think the best memory for me right now is TCM vs Infused – Lower Bracket Final – i43. I am not exactly sure how many people we had gathered round me and Arx casting in the MPUK booth and on the stream. But what I do know is that, it was the team spirit of VTV that made it possible and some people working their asses off :) Over the past year, VTV has continued to take long strides and I am happy to be considered part of VTV & Europe's premier TF2 Coverage Team. As we look forward, now is the time for the community and VTV to work more closely together and aid each other in what will be a very busy few months and year ahead. Keep bringing the games and we will continue to cast and enjoy what we are doing!

John "Agro" Irwin (Kritzkast, weekly TF2 Podcast) says…

We've worked with Comedian back when he was at TF2TV. There was a fluttering moment when we thought we may have lost him to the dark side of VanillaTF2 but we were wrong to doubt. Rather than breaking him a year of VanillaTV has strengthened and shaped him with their discipline and order. They bring calm to the chaos of TF2 competitive. We'll proudly stand with glasses aloft and cheer the year of the birth of VanillaTV as its very creation has taken our friend and returned him a man.

James "Admirable" McDonnell says…

I feel it is my duty to strike a sombre tone amidst these celebrations… As much as VanillaTV have achieved, there is always so much more I want to see happen before Team Fortress 2 inevitably dies. Last year I expected i43 to be the competitive scene's swansong but we are here in 2012 and gearing up for the biggest event yet at i46. This is in itself a testament to the amazing platform that is VanillaTV, but I beseech thee, don't rest on your laurels; reflect on how far we have come but for a moment and return hungrier than ever!

Patrick "Jimmy Breeze" Harvey says…

There's something profoundly weird about the level of scrutiny that casters endure. Barely a production goes by without someone getting mad about something totally insignificant: audio levels, accusations of heinous noobery, something dumb you once said sometime, slightly dodgy camera work, or whatever pointless bullshit. Casters take more crap for their performances than the players do. It's testament to VanillaTV's success that the casters have – to a certain extent – become larger than the game itself. I tune in to hear Admirable's jokes as much as I do to see JoeyC die repeatedly to Hymzi.

I think that speaks volumes about what everyone involved has achieved. Other gaming communities measure success with figures. But you quickly realize how little numbers actually mean when you consider the passion, dedication, and craft from the team that goes into pretty much each and every VanillaTV cast whether nineteen, seventy-three, or two hundred people are watching. In that regard, and that they keep doing it to such a high standard despite the monotonous and tone deaf tides of autistic critique, VanillaTV is pretty much the purest expression of love for the game we've ever had. To me, that's really special.

Pete "CUBE" Wilkins says…

I wasn't actually in the initial transfer from TF2TV to VanillaTV as I was away on holiday a year ago, but straight away I knew it was something I wanted to be a part of. Just look at the VanillaTV YouTube channel over the last 9 months, We've gone from 300 subscribers to 3,600 and nearly 400,000 video views. We have over 100 casts, 26 insights, LAN coverage, Analysis videos, Fragmovies of the month and lots to come in the near future. I've got lots of new project ideas and (hopefully) lots of people keen to help out, so once my 8 exams are out of the way we should be increasing our team size and seeing a LOT from VTV YouTube over the summer.

I also hope to be casting more over summer as that was something I really enjoyed at i45. VanillaTV/TF2 is one of the best things about this community, if you spent a day in the admin irc channel you would see how motivated people are to provide for this community. Just think about that for a second, most of the VTV staff have worked unpaid on VTV for a year. If that hasn't guilt tripped you into sending me money for an SSD then I don't know what will.

Ahmad "Byte" Fansa says…

A bit like Comedian, I don't know where to start. So much has been achieved in the past year with people still pressing and wanting more from VanillaTV, this for me can only be a good thing. As Torden knows me too well, he gave me a challenge to help strengthen the community, despite it being strenuous and a lot of effort, I can absolutely 101% say that I am proud of where we are with the project. The concept was to gather the entire TF2 community into one, and bringing in a pool of talent for the future.

We've set the standards so high in comparison to anything created or made in the TF2 community that quite frankly nothing can compete. I could name over 20 highlights from the past year that VanillaTV have done or part taken in, but to name a few: i43 grand final, VanillaTV In-sight videos, ETF2L Season 9 final and for me the best highlight of the year is the VanillaTV HUD. Setting the standard so high with visuals which will always been seen anywhere we cast for me was crucial. When I get people messaging me saying that they'll pay for the HUD is just astonishing really. With Torden and myself spending 40hours in a weekend to make it, shows you anything is possible ;)

I won't continue ranting (I promise, last paragraph!). As with anything in life, where there is a beginning must be an end, as owner and manager of VanillaTV my aim is to of created a central hub of talent and deliver it at a professional and acceptable standard. When I move on in my life, I would hope and believe that the current staff I have can fill in my role and still bring in the talent that is needed for this community to stay strong. When I look at my staff 'outside the box' style the one thing that unite's them all in the same bubble is that they want to do what's best for the community, they may have different idea's, argue about a methodology we use and so on, but the main thing for me that sticks out with them all is that they want to help strengthen VanillaTV and more importantly the TF2 community.

Byte – To wrap it up, we at VanillaTV would like to thank the community for their feedback, efforts and general input in what we have done in the past year. Bring on 2012 and i46!!!!!!!!