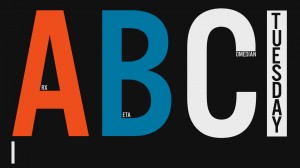 Beta — Today we see the ZOWIE TF2 Challenge IV tournament taking place and more importantly it's on a Tuesday!
Tonight, will be the turn of the Open Tournament competitors to battle it out for a place amongst the big boys in the invitational tournament taking place next week.  There has been 16 team sign-ups for tonight, which a full list can be found HERE.
As the check-ins for the tournament are yet to take place we are unable to confirm which games we will be covering.  What I can confirm is that the ABC Tuesday team will be covering at the very least the Quarter-Final & Semi-Final of this event.  We are also pleased to confirm, we are looking at giving some of the lesser known members of the team the opportunity to strut their stuff on VanillaTV Open Mic in the no doubt exciting first rounds of the tournament.
Courtesy of huhy here is a rough schedule for tonights games:
- Check-in: 19.00 – 19.45 CET (18.00 – 18.45 UK)
- Bracket Draw: 19.45 CET (18.45 UK)
- Round of 32: 20 CET (19 UK) – cp_granary
- Round of 16: 20.45 CET (19.45 UK) – cp_snakewater
- Quarter Finals: 21.30 CET ( 20.30 UK) – cp_gullywash_final1
- Semi Finals: 22.15 CET (21.15 UK) – cp_badlands
- Final scheduled to be played 11th June – Best of 3 and map elimination with cp_gravelpit, cp_snakewater, cp_gullywash, cp_badlands  and cp_granary
So for now, please check back shortly for an updated schedule for tonight's VanillaTV offerings!