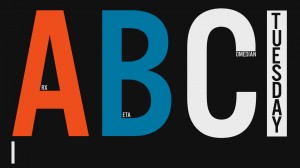 atmo — This week's ABC cast sees the return of prodigal son-turned-cameraman

Comedian, reuniting our familiar weekly trio.
With the first semifinal already completed, tonight's match up between

Finland and

France decides who takes the remaining spot in the inaugural Highlander Nations Cup's final against

Germany. Will losing to Germany in the group stages work as motivation or intimidation for Finland? France have progressed this far without any losses to their name, which Finland will be hoping to change with a victory tonight.
Players to keep an eye on are France's stalwart spy

Daff, incredible sniper

Flippy and Finland's

colony stars

zoob,

nappr,

SabaSaba et al. Maps for this evening's encounter are pl_upward (France's pick), pl_waste (Finland's pick), and a decider of pl_badwater. The first should indeed favour France by providing great sniping sightlines for Flippy. The second should play into Finland's hands as they are the team with the greater overall Highlander experience, and pl_waste may not be totally familiar to the French, having only played it once in the group stages in a 3-1 victory over

Lithuania. As for pl_badwater, the core map for Highlander is tried and true and should be a great setting for a third map if necessary.

France Daff, Flippy, Flaoua, Mista, Tek, Pognon, Sadr, T-Mac, Plapla


Finland

SabaSaba, MInd, Diegoo, letku, Crux, Setlet, yonus, zoob, Santtu
(7 comments)
---
TIME
Tuesday August 7th
21:15 cest
15:15 edt (na)
07:15 est (aus)
CASTED BY
SOURCETV
No source tv information available
Who will win this match?
Finland (52%, 17 Votes)

France (48%, 16 Votes)

Total Voters: 33

Loading ...
---
---
The VanillaTV triumvirate of

AcidReniX,

Beta and Comedian will start their show at 21:00 CET, with the game set to begin at 21:15.
Testing continues on our Twitch TV channel, so be sure to leave feedback on how the stream is going for you, along with location and connection details if you are having problems.