Beta —  Well, what a weekend and what a turnout.  Though my body is starting to recover from the lack of sleep, my lack of voice has been noticeable to most on work calls today.
Like some, I did the full 4 day stint from Thursday to Sunday.  You'll probably be surprised to know that of all that time, the most time I spent at my own PC was writing the charity raffle.  Let's keep with that thought and talk about how it turned out – Read on to find out more!
Please note, my views and opinions are my own, these don't represent anyone from VanillaTF2 or VanillaTV.
The Charity Raffle

You will all no doubt already be aware of the great support I received from a number of companies to conduct this raffle.  These included IIyama, Thermal Take and Coolermaster, which I am very gracious of because without these we wouldn't have had a raffle.  Though on a slightly lower note, I must apologise to Xman & TCM-Gaming who actually offered his support but I never got back in touch with him on Saturday – Sorry and I hope this won't affect anything in the future.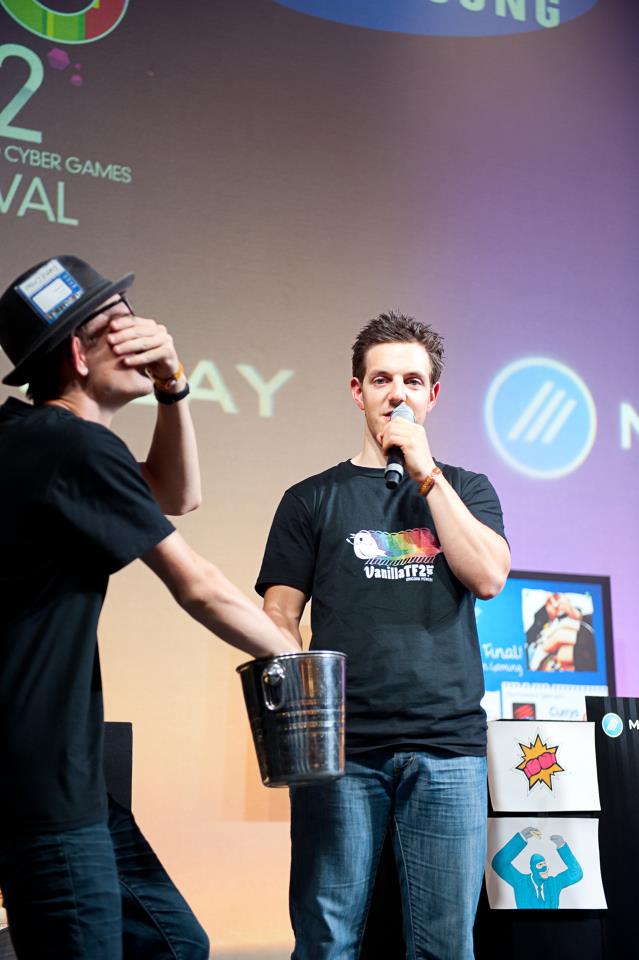 So how did we do?  Well right now the total stands at an amazing £141 via the JustGiving Site and some cash I am yet to add to the total.  I will be looking to use my card for the remaining £195 to take advantage of UK Tax Payer Gift Aid which would send the total to approximately £375.  On the side of that, I am also trying to see if my company would like to add their name to this fund in order to take advantage of a £ for £ scheme they offer – still trying this one, so stay tuned.
Either way, a great effort from all and I really appreciate your support.  All the prizes have been claimed though it was actually Torden that won the grand prize of a monitor with ticket number 130.
Some of you may also remember the gimmick prize funded by myself and Arx – Potato Head! Not sure of the winner's name, someone tell me and I will add the name to this post.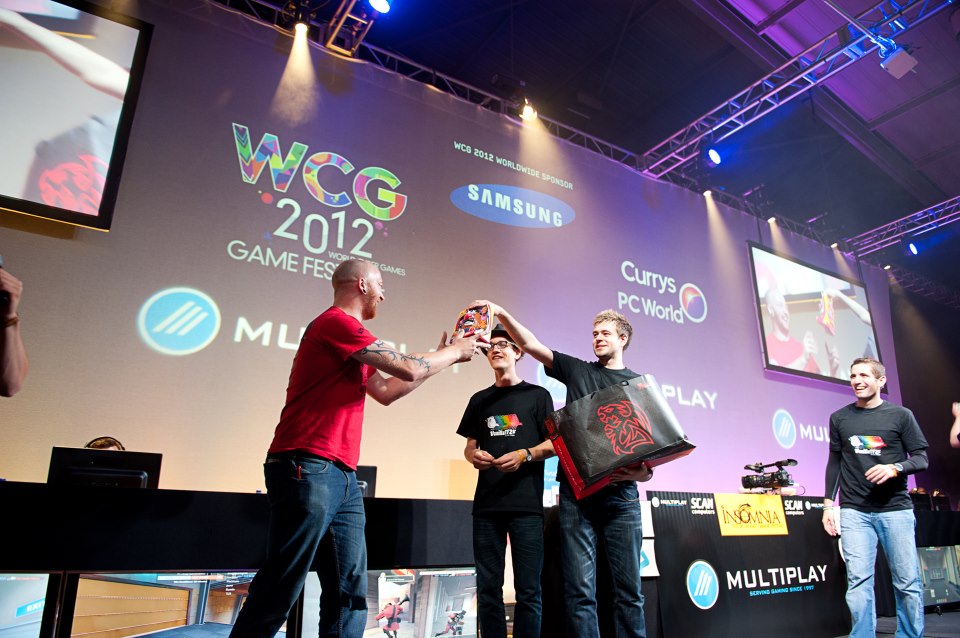 The Cake
Another factor some of you may already know is that I entered the Cake Competition running at this weekend's I-Event.  This was to create a cake from a favourite weapon or object from a game that you play.  Of course, I went with the Heavy Sandwich – courtesy of my girlfriend, here is what it looked like before it was eaten by all at the Vanilla Stage on Friday: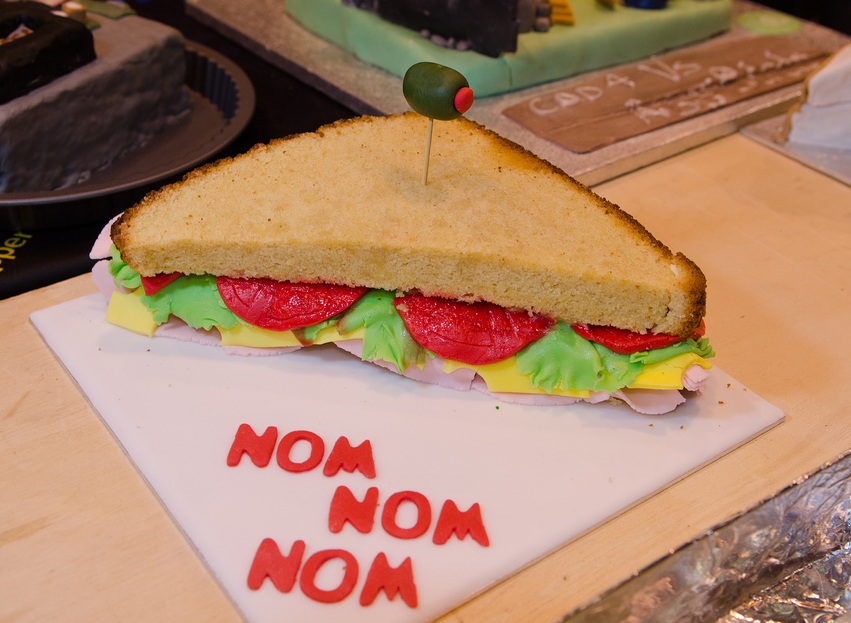 Of course there is already numerous photos floating around of the cake being eaten, the general verdict is that it was very nice and some people came for seconds!  So what did I win you ask?  I won an i5-3570K Processor and a Gigabyte Motherboard! As well as some cooking bits to keep the other half happy and 'off' my case about going away all weekend.
I did notice a surprise & secret entry, I wonder who this belonged to?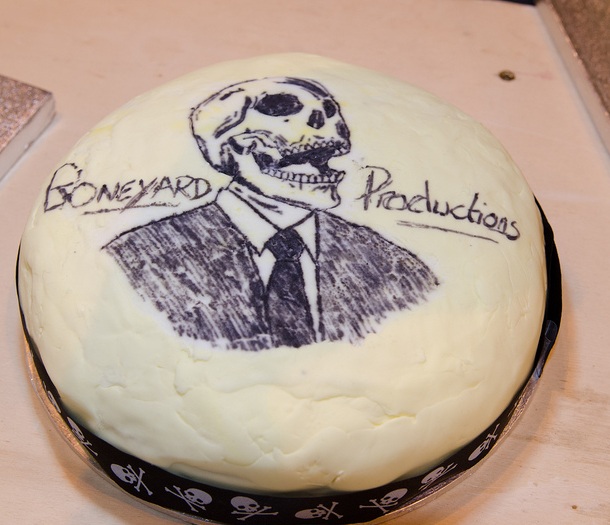 The Group Games Drama
So put it bluntly, we did have some issues with VanillaTV setup on the Friday.  We should have spent more time on Thursday testing the sound, even though we had no network available to us until 1pm on Friday – so lessons learnt here.  Nevertheless, we still managed to cover … 4 games? Which included some top teams and some picks of the group stages.  I did see some comments floating around that we should have covered more, my reply still stands as it did before, without the support of players telling us how games are going and not waiting around (all scheduled to be played at once) it was impossible to flick between games which may of been longer than the one we chose to cover.
Again to put it quite bluntly, I don't mind criticism, as long as it is productive and can be used to help us.  Remember, this is a free service, people have spent their own money to bring this to you, if you're not happy then I still welcome you to try yourself.
MPUK showed us what money does buy, here is a sneak preview: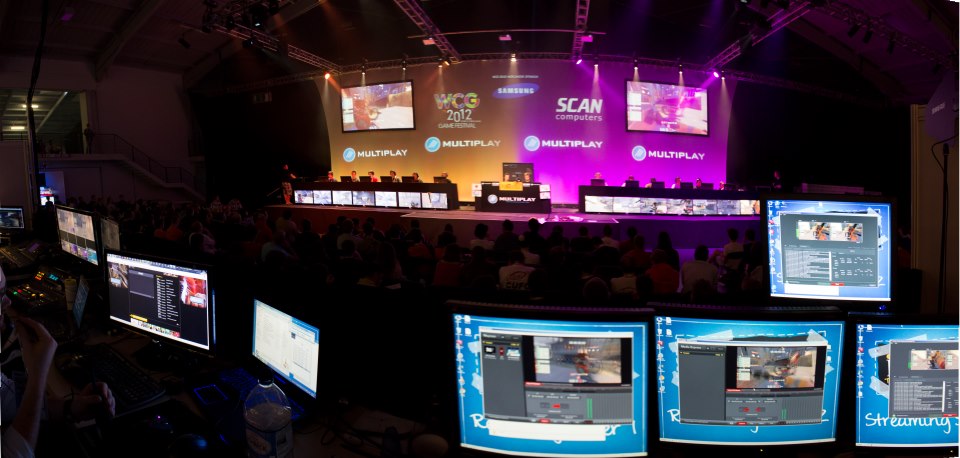 The Networking
With some great companies in attendance it gave me a great opportunity to Network and obtain support.  Most of this support was in the form of prizes for the raffle, though some agreed to support TF2 / VanillaTV going forward.  This sort of verbal agreement doesn't confirm, but can go a long way to creating more competitions and prizes for competitors.  There has already been some conversations between myself and eXtv crew on how to link these together and come up with a more stable business plan going forward.
The Americans & TF2 People
Finally we had some US representation at an I-Event and they have shown us that the TF2 crown definitely belongs on the other side of the pond.  Though I didn't get to speak to all of them, it was nice to meet some of the guys Arx usually goes on about and some I have spoken to in the past.  So shout out to a couple of the LG guys who we had some drinks with and spoke to - you know who you are and of course a couple of the Mixup guys we saw floating about.
As for the rest of you, as usual it was good to share some drinks, laughs and the usual ups and downs associated with TF2.  I won't pick out any people in particular (as I will miss some people) but it was a great weekend again and I think I spent roughly 1-2 hours on my own PC all weekend – that's less than I do at home!
The Lower Final
So after some exciting games we came down to a final Europe team in the competition playing off against the Americans – Epsilon E-Sports vs Leviathan Gaming.  Firstly before I go into this game, LG had already beaten both Epsilon and TCM before losing out to Mixup in the Upper Final.
Earlier on we had seen LG roll Epsilon 5-0 on Gullywash and well it was a repeat affair with LG winning Badlands 5-0.  Snakewater (arguably Epsilons strongest) offered a little bit more of a two way match but LG seemed to be too strong on the mid-fights and pushing to last, the final score was LG 3-2 though we did have some nail-biter moments from both teams.
It was a great game to cast and provided the crowd with a truly awesome warm up before the final later in the day
The Final
Ok let's start with this, aside from Gravelpit and my game crashing whilst streaming, it was a great final.  Both Mixup and LG played their part and this was arguably again one of the 'better' finals we have had to date at an I-Event.  It was a great game to watch from my point of view and I am sure Arx feels the same.
If you don't know already, Mixup won over 3 maps with the score being 2-1.  We near enough saw every tactic in the book, with Heavies, Engy, Sniper and Spy being used by both teams throughout.  When was the last time you watched a game of Europe TF2 and you could say that?  I expect we will start to see Heavy on last pushes A LOT more then we ever had before.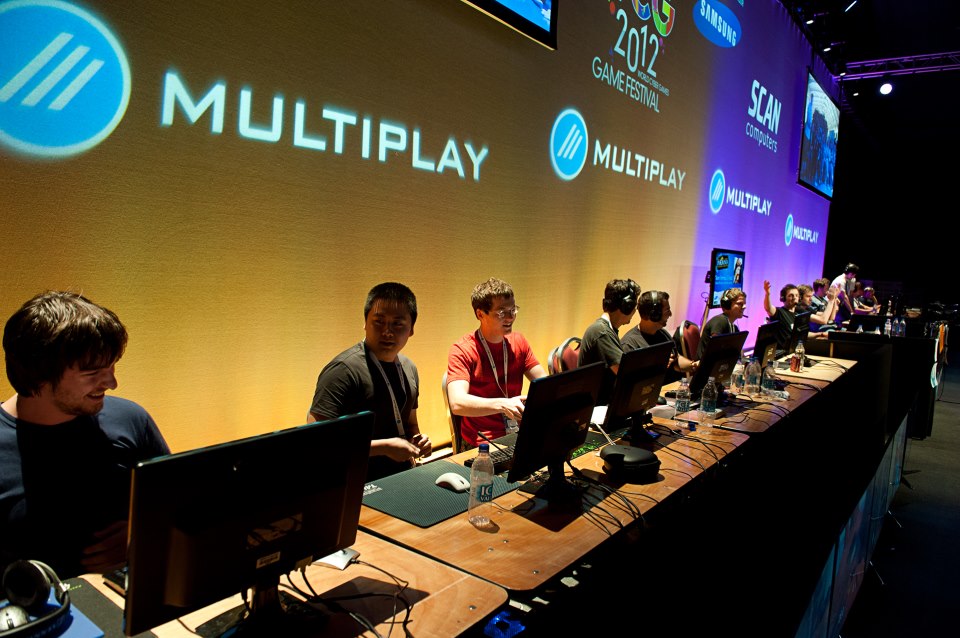 I have to put this out there, we put a lot of effort into this cast and I must say it is an extremely hard job to follow players with so much action going on.  I hoped we caught most of the action, though I am aware we missed 1 or 2 due to player deaths and the way the camera cycles – Gravel Pit.  I haven't heard any bad comments, but I do honestly welcome any criticism that people can offer.  If you do think it was the worst ever thing you had seen, then I welcome you to try and have a go.  Either way, we still had fun and would do it again in a moment's notice.
The Networking
After the TF2 Final, me and Arx spent a lot of time speaking to people and of course just chilling – at the Bar!  Some of the people we met included Paul and Alexis from the Warped Gaming League – http://www.thewgl.co.uk/ Though primarily a console related company, they have a good understanding of e-sports in general and how we are all interlinked.  We had some great conversations and we even shared a cab back to the accommodation – shout out to both of you!  Most importantly, this is where we learnt of the Gonzo gossip which had happened earlier in the day.
Next Steps?
As I hinted earlier on, I had a good conversation with Sal, Tyrone and eXtine regarding TF2 going forward.  All of us agreed we should be linking together, sharing contacts and actually forming a true business plan with an end goal.  All these great ideas but if we have no end goal how do we know what we want? What we need to get there? How? etc.  So again, stay tuned for that, I imagine this will be a long term plan but for me it's getting more teams to i49 a year from now.
So that's about it from me, this rounds up my view from i46, the Arx and Beta All-Star team will follow soon :)
Hope you enjoyed and no doubt we will speak to you all soon,
Beta