Torden — I know a lot of you landodgers wonder just what the hell is going on at i46. I've been here for a few hours, and frankly I'm still trying to figure that out myself. It's funny how easy things look online, then you arrive on scene and it's pretty similar to a schoolgirl's first menstruation: A bloody mess.
Ever dreamed of unfocused pictures with bad lighting and noise? Well, I don't like to brag, but I think I have just the thing for you.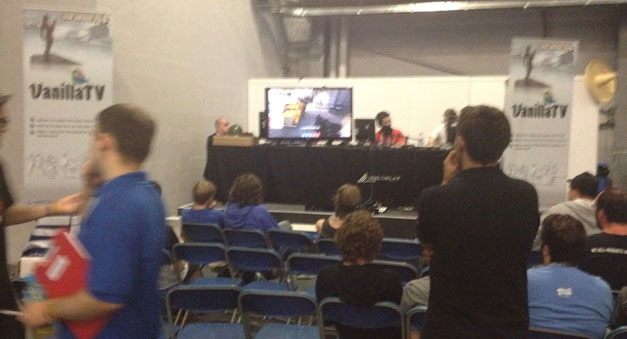 Above: The vtv stage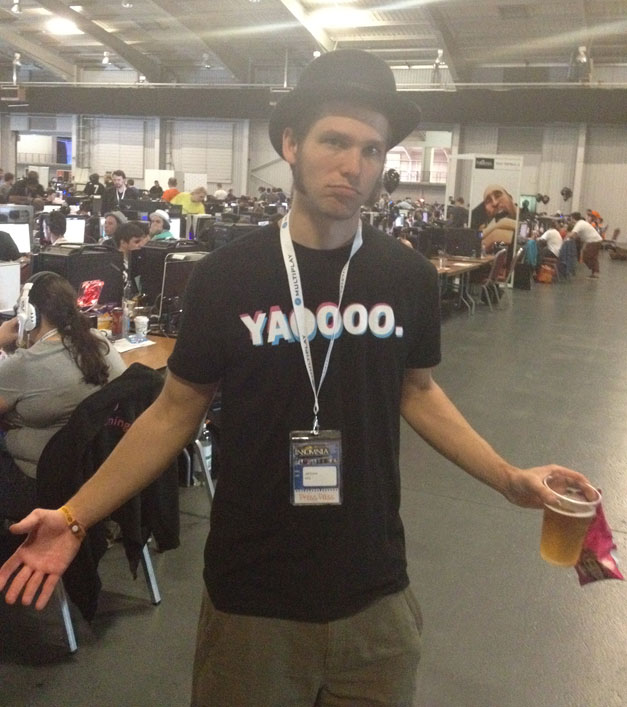 Extine representing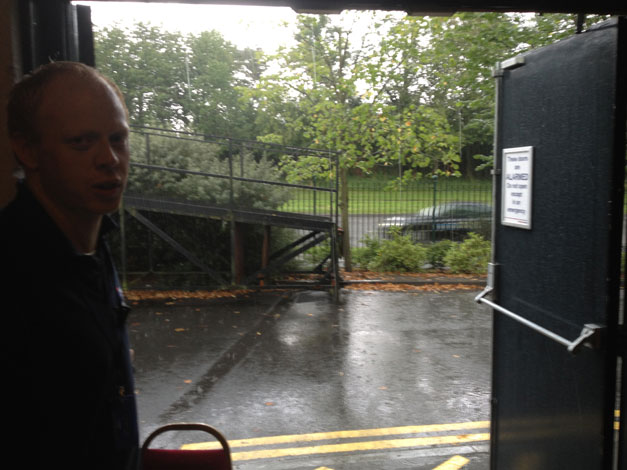 UK weather representing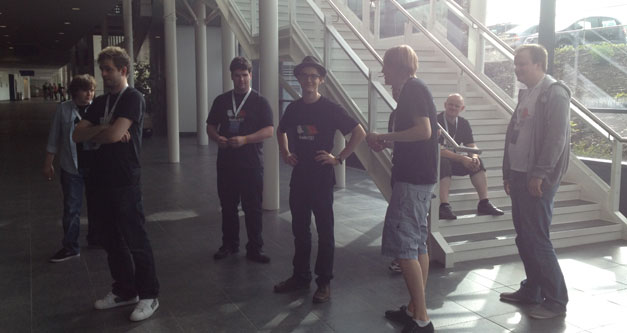 A few VTV peeps. From left to right: Skyride, Arx, Pledge, Comedian, Cube (Skully behind), Shox, Admirable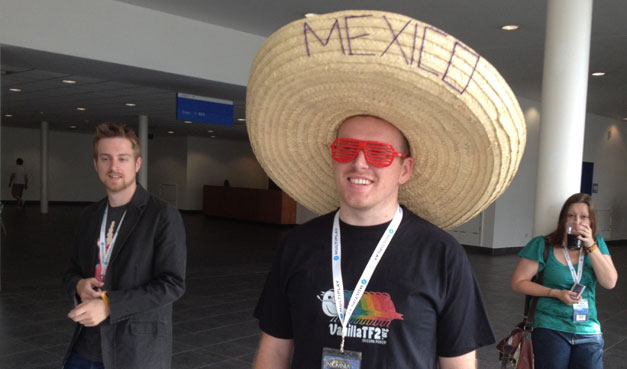 Salamancer, Bones, and gurl gamer.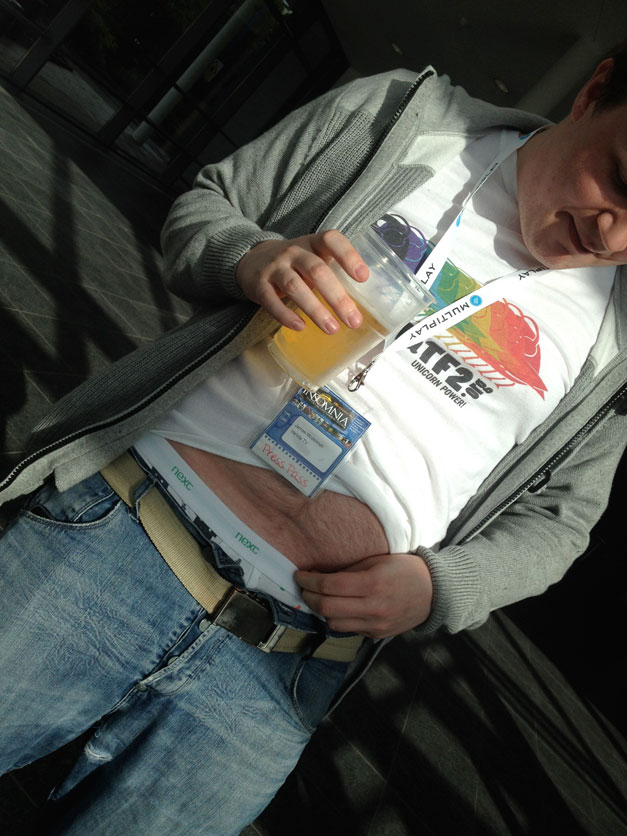 Admirable is by far the most photogenic person I've ever had the pleasure of meeting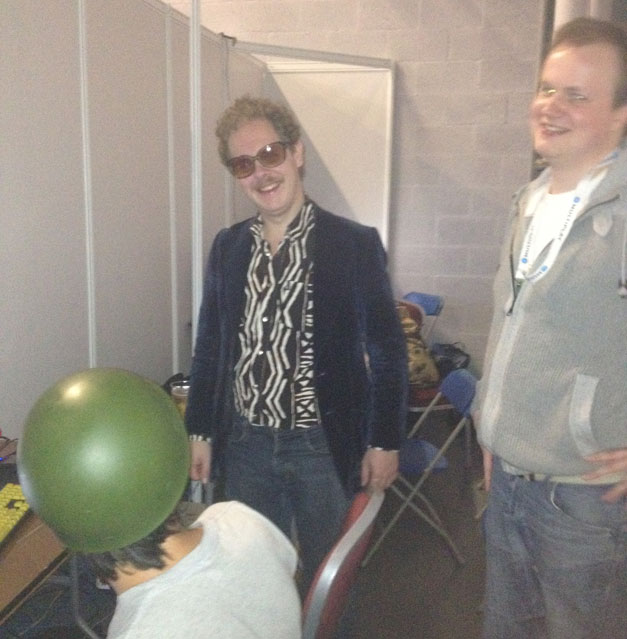 Akasazh, quite possibly the best dressed man at i46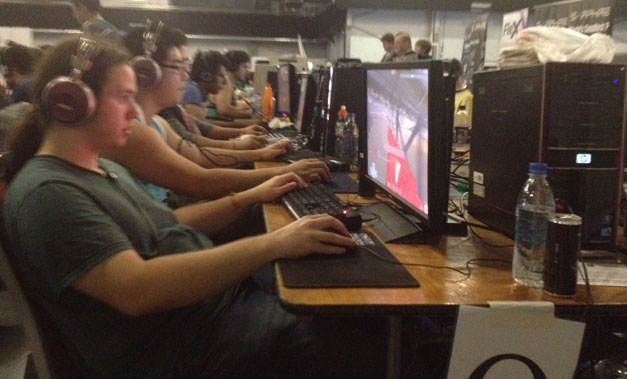 Leviathan gaming. If you ever want to play like Jesus, you'll need to lowride.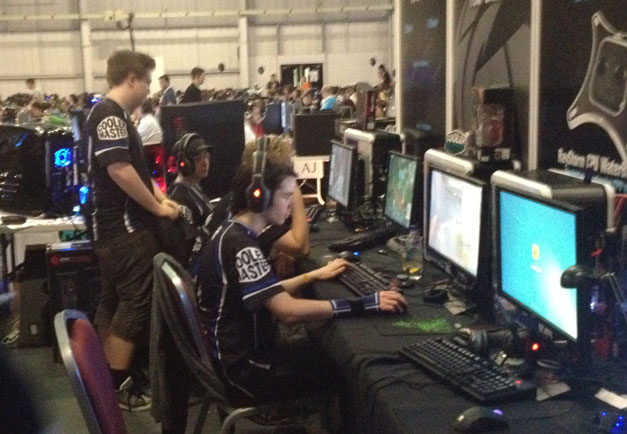 TCM were playing in their own fancy TCM booth. Nearest camera: Kaidus, Rebeli, Zebbosai, Hymzi,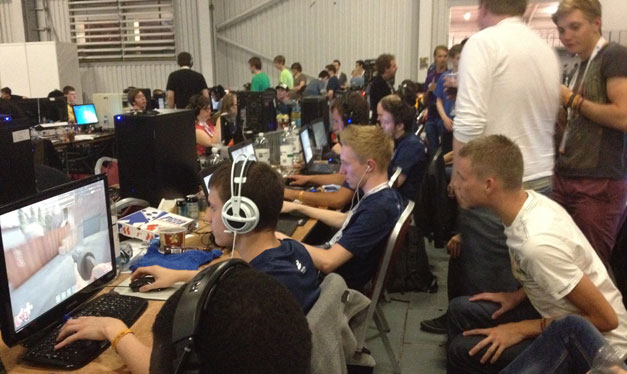 Epsilon, from nearest: Shintaz, Stefan, Gear, Knoxx, F2
At the time of writing, USA is tearing it up!