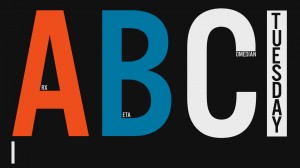 Beta — After roughly a month break, ABC Tuesday returns tonight to bring you the second round of the ETF2L Premiership Qualifiers.
Tonight we will see

Naughty Badmen vs

Chinese Mafia for a chance to face off against our winners from last night uV Gaming.  The winner of tonights game will have 1 hand on the only available premiership spot with the loser joining Division 1.
Being September and football season, this game will be at an earlier than usual 20 CEST / 19 BST – So don't be late!

Naughty Badmen Si, T0da, Larsa, Haunter, Coinz, Kiler4fun


(-.(-.(-.-).-).-)

quad, evokje, Gubbins, HarderThanYouThink, Raliator, ups
(13 comments)
---
TIME
Tuesday September 11th
20:00 cest
14:00 edt (na)
04:00 est (aus)
CASTED BY
SOURCETV
Who will win this match?
Naughty Badmen (50%, 20 Votes)

(-.(-.(-.-).-).-) (50%, 20 Votes)

Total Voters: 40

Loading ...
---
---
Naughty Badmen – A well seasoned ETF2L TF2 Team finishing a respectable mid-table in Division 1 last season.  The team consists of some well known names and most notable is the recent addition of

CoinZ to the team.  Recent games include participating in the ETF2L Process Cup narrowly losing to French team Nitrose in the Semi-Final
Chinese Mafia – In opposite to their opponents tonight, Chinese Mafia are a relatively new team consisting of various top players.  To the untrained eye, the notable pick would be the Danish scout

quad who is back playing.  Though that said, any team at this level should not be underestimated
Place your bets now on the winner! No prizes this time I am afraid.
Please join us tonight at 20 CEST with Arx, Beta & Comedian for the return of ABC Tuesday!