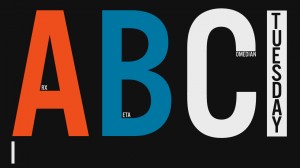 Beta — Tonight we are happy to bring you another instalment of ABC Tuesday with yet another ETF2L S13 Premiership Game!
It's been some time since we have had a Premiership games on a Tuesday let alone consecutive nights.  Is there something currently in the water? OR is this a sign of believing "Monday & Tuesday are too early in the PCW week for games" are coming to end?
Whatever you believe, tonight

Arx,

Beta,

Comedian are on hand to bring you 

Quarantine vs

Epsilon eSports
So let's talk about the teams, firstly Quarantine – P4 W1 L2 D1
Currently a mixed bag of results for Quarantine, though they already have 1 more win then last season, scrapping a win against Team Decerto.  With the remaining points only picked up against French team Punchline, Epsilon may prove to much to handle and they will come into this game as the underdogs as such. That said, I am always a firm believer of never under estimating an opposing team.  If they manage to pull together, I would expect them to be able to push Epsilon on Process.
Epsilon eSports – P2 W2 L0 D0
Epsilon are one of this seasons stragglers with only currently playing 2 games.  These were both victories against Team Decerto and BFF.  Quarantine should note that BFF did push Epsilon all the way when they met on Badlands in Week 1.  Whether this was a change of tactics,  just a little bit of stumble or credit to BFF…I won't answer.  What I do know is that, anything but a total victory tonight would be 'unacceptable' with Epsilon looking to reclaim their position at the top of the ETF2L Premiership S13 Table.
Join us tonight at the standard 21:15 CEST with the ABC Tuesday Crew to find out what happens!

Quarantine zappis, lime, kalho, fuo, Kritzonite, Qun


Epsilon eSports

(5 comments)
---
TIME
Tuesday October 16th
21:15 cest
15:15 edt (na)
05:15 est (aus)
CASTED BY
SOURCETV
No source tv information available
Who will win this match?
Epsilon eSports (79%, 11 Votes)

Quarantine (21%, 3 Votes)

Total Voters: 14

Loading ...
---
---