Arie — And now a message from our sponsor….
Ever needed a server because your own was down/broken/too-slow-for-highlander? Ever bothered me or another server owner about it?
Well now you can arrange it yourself.
Simply go to the site, log in with steam and reserve a warserver for that day.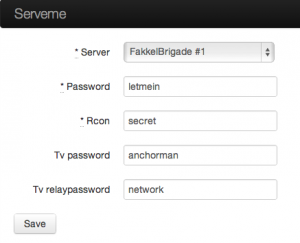 For now it's free and in closed beta, if you want access, email me: needaserver(at)fakkelbrigade(dot)eu