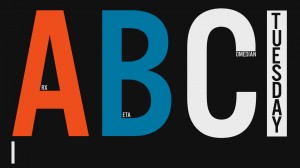 Beta —  Only Tuesday? Afraid so…you still have 3 more working days until the weekend.
Tonight we have ETF2L Highlander Season 3 – Week 1 action tonight with

DAROUTOUTOU taking on

vier ° Highlander.
Your hosts tonight will be the ABC Tuesday crew of

Arx and

Beta with

Comedian doing the honours of providing the stream.
Tune in at our standard time of 21:15 CET to watch the coverage.  Fancy a little bit more information? Read On !

DAROUTOUTOU sadr, mc salo, tmac, flippy, degun, k3, tek, plapla, daff


vier ° Highlander

(2 comments)
---
TIME
Tuesday November 13th
21:15 cet
15:15 est (na)
07:15 est (aus)
CASTED BY
SOURCETV
No source tv information available
Who will win this match?
vier ° Highlander (67%, 4 Votes)

DAROUTOUTOU (33%, 2 Votes)

Total Voters: 6

Loading ...
---
---
So firstly, I am not going to pretend, I don't know much about these teams.  You will see some quite recogniseable names, so instead of looking at past results I have done something else.  To cheat, I have spoken with both teams and got a quick statement on what they are expecting from tonight's game:
From DA! player

Flippy
"heavy : flippy, medic sadr, engi mc salo, pyro degun, scout tek, snip plapla, spy daff, sol k3, demo :tmac

Last time i played highlander it was with the national french team and we achieved 2nd place.  It was a fantastic experience for all of us. With daroutoutou we're pretty much, the same 4 or 5 from the national team and we are not playing our main highlander classes. These changes could affect our results but we're playing for fun and we hope to put on an entertaining match.  I wish a lot of fun to our lovely German opponents and may the best team win !"

Wrock from Vier
We are all mainly 6on6 players which want to see another side of tf2 as well. We always played Highlander for fun and always will be
We don't really prepared that much for it but we are looking forward to get as good results as we had in the past.
Beside that I'm sure we are going to have a nice match VS the frenchiessss!!! Gl mates ;)
Remember to tune in at 21:15 CET with the full ABC Tuesday crew, don't be late!