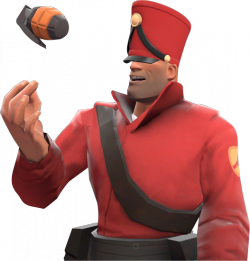 Ah hats, once an optional and frothy accessory that evolved into something insidiously important. For these people atleast. Unusual Hat Club has expanded into the interweb after their servers received a significant amount of attention from the Hat dwellers that are out for exotic and rare hats.
What is Unusual Hat Club? Well, it's basically a site that allows you to trade rare hats amongst each other. The service/website/servers are not sponsored or supported by Valve themselves. Valve takes no responsibility if you get scammed whilst indulging in the dirty and forbidden trade of rare hats.
Provided you are ready to plunk down many-many dollars for a virtual item, the method of payment accepted is PayPal. Though considering the going prices, chewing powered glass seems like a better option than to procure a rare hat;
Flies/Confetti Effect: $30-$40
TF2 Logo/Peace Sign: $40-$60
Hearts: $50-$80
Ghosts: $80-$120 (Can vary depending on the hat)
Searing Plasma: $80-120
Vivid Plasma: $80-$150
Don't think twice, get your Mom's credit card and head over here for some trading!
For those who are interested in their servers, you can access them via the links below. Both servers are located in

Sayreville, NJ
Server #1 – steam://connect/68.232.171.207:27015
Server #2 – steam://connect/68.232.174.168:27015
Big props to

valk :)
–

Abhorrence